Selecting Tabs to Display to your Customers
To select which tabs to display to your customers, click settings on the left navigation column (1) and then scroll down to "Select which Sections to display" area. Click on / off the sections (2) you wish to display.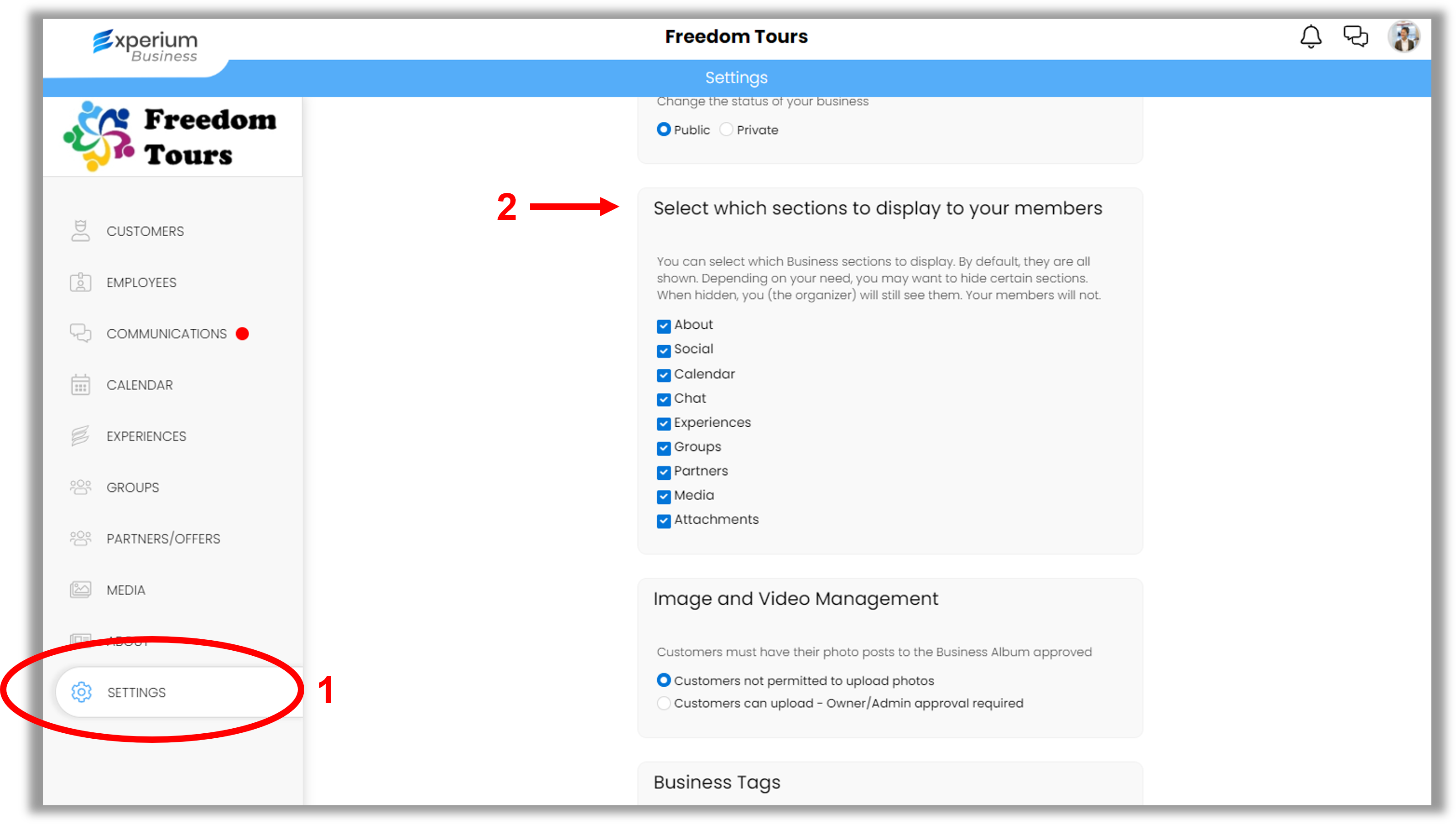 Related Articles

Sharing Images with Customers

Businesses can share images with their customers in one of two ways - through the main business album or through a custom "assorted album". To learn how to create new albums, click here. To add images to the main company album, click on Media on the ...

Adding Customers to Experium Business

To add new customers to Experium Business, click on Customers (1) in the left navigation and then click on the + button (2). To add customers individually, click on Add Customers after clicking on the + button (2). Enter the email (3), click enter ...

Letting Customers Upload Images to Company Album

You can determine if you want to approve your customers' images and videos before they are uploaded into the company album without prior approval, click Settings (1) and then scroll to Image and Video Management (2). Here you can toggle between ...

Creating Social Posts in Experium Business

To send a social post communication to your customers, Click on Communications, then the + button (1). Click on Post (2) and then fill in the form (3). Here you can create the post, include images and video links and then share specifically with ...

Attaching Documents in Experium Business

There are 2 ways you can attach documents in Experium Business: for individual customers and for all customers. To upload attachments for all customers to access, click on Communications (1) on the left navigation column. Then click on the + button ...